Library
Biz Resource Center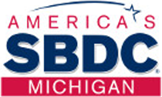 The Biz Resource Center at Washtenaw Community College is a partnership program between the Richard W. Bailey Library and Michigan Small Business Development Center (MI-SBDC), Greater Washtenaw Region, which serves the counties of Hillsdale, Jackson, Lenawee, Livingston, Monroe and Washtenaw.
The Biz Resource Center at the Bailey Library offers the following services to small business clients:
On-site access to print and electronic library resources. A community user card is needed for borrowing library materials. Remote access to electronic resources is unavailable.
Concise guide to Bailey Library's small business & entrepreneurship resources.

Please contact or call 734-973-3429 for more information.
Startup business research workshops in a computer lab environment
This workshop provides hands-on research instruction to help you answer questions such as:

What are the current trends and future growth estimates for my industry?
Who is my competition?
What are the current openings in the market?
Who are my customers?
What are the demographic and psychographic characteristics of my target market?
Where are my customers located?

To register for a workshop, please fill out the online Startup Business Research Workshop Registration Form or call 734-973-3379. Clients are strongly encouraged to register early and enroll in these workshops before requesting individual consultation.
Individual consultation with a librarian on basic startup business research
Scheduled throughout the year, consultations are tailored to help you find access to resources and information specific to your industry and customer base. Sessions cover the basics of startup business research and additional research questions as specified on the registration form.

To request individual consultation on startup business research, please fill out the online Individual Consultation Request Form or call 734-973-3379

Drop-in Startup Business Research Help hours in The Entrepreneurship Center at Washtenaw Community College, Plant Operations Building 120.
Want to pinpoint information about your area of business? Want to learn about potential customers and where they're located? Want to pick a good geographical location for your business? Walk in and talk to a business librarian to learn how to use the library's databases to access all this information and more.

No registration necessary. For more information call 734-249-5880 or email entrepreneurship@wccnet.edu

More information on the Entrepreneurship Center can be found on its website or by twittering @WCC_EC. Center hours:  Monday-Thursday 9:00am-4:30pm. Friday 12:00pm-4:30pm.

Small business clients should contact MI-SBDC- Greater Washtenaw Region, located at Morris Lawrence Building Room 104, 4800 East Huron River Dr., Ann Arbor, MI 48105, at or 734-477-8762 for the following services:

Training and individual consultation for anyone interested in starting a small business. Topics include: business planning, financing your business, legal issues, marketing and sales strategies, managing cash flow, building your team, and more.
Assistance for existing businesses includes: planning for and managing growth, understanding financial statements, strategic planning, marketing, etc.
Consultation for early-stage, technology-based companies, such as alternative energy, life sciences, homeland security and advanced manufacturing.